Georgian Heritage Crafts Association has been running the competition Craftsman of the Year" with the cooperation National Agency for Cultural Heritage Preservation Georgia, department of intangible cultural heritage since 2015. The purpose of the competition is to introduce the public craftsmen working in the field of traditional crafts and to present their values. Over the years, the nominations changed, and the winners were selected by a specially appointed commission according to the relevant criteria.
2015 "Craftsman of The Year"
Honored embroidery master Ms. Eter Urotadze became the winner of first place.
Nanuli Azikuri, Eliso Arabuli, and Mariam Zhuzhunadze became the second-place winners.
Master of jewelry and enamel Ivane Kokaia took third place.
The nomination of 2016 was "Master-Teacher of the Year".
As a result of the competition, 4 winners were identified, who made a special contribution to the pedagogical activities of the field of traditional crafts:
The winner of first place was Zaza Gatenashvili - a master of woodcarving from Tserovani, who has trained up to 50
Tinatin Datashvili, textile master - village Magaroskari, Pshavi,
Nana Sukhashvili - felt master from Tbilisi.
In 2017 nomination was "The Best master-apprentice of the Year"
First prize - Nino Iakobishvili (carpet weaving), "Pesvebi" workshop, Master - Nino Bakhutashvili;
Second prize – Mariam Meltauri, Zaza Gatenashvili wood workshop in Tserovani (wood carving);
Third prize – Mikheil Mariamidze, Emzar Kukhalashvili wood workshop in Gori (wood/stone carving)
In 2018 nomination was "the most interactive workshop"
The first place was awarded to the workshop - "Mokheuri Teka";
The second prize was awarded to "Arabic ART-HOUSE" and also to the workshop "Tushuri Fardagi";
And the third place was awarded to the workshop - "Ikortha".
In addition, the association granted the status of honorary membership to Giorgi Tatulashvili's ceramic workshop and also to the silk workshop "Abreshumkhvia".
In 2019 nomination was "Traditional Craft Workshops for Social Change".
The winner of first place in the competition was
Social enterprise Ikorta.
The Felt workshop of Duisi village took the second place
And the third place was won by the ceramics workshop "Poteria".
In addition, Studio "Hobby House", located in Marneuli municipality, was granted the status of an honorary member.
In 2020 nomination became "The best example of adaptation to the crisis"
Workshop "Katamura" became the winner of first place.
"Atelier Sada" and "Lazare" felt workshop took the second place.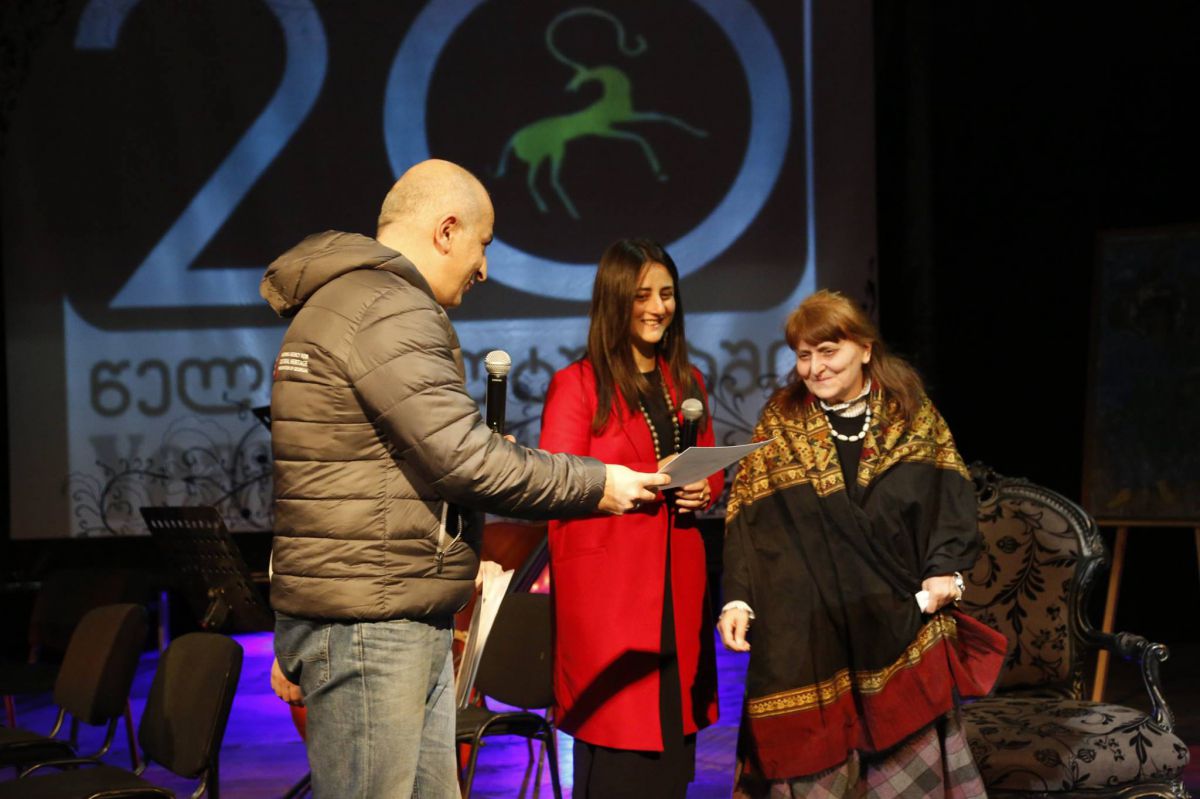 24